Click Here to View Our Current Projects in Progress


About MC Butler Construction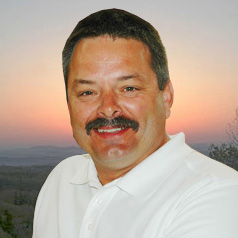 Matt Butler of M. C. Butler Construction is one of the premier home builders of mountain luxury homes in this North Georgia Mountain region.

MC Butler Construction is a culmination of 30 years of experience in the residential home construction industry. Those are my years. Not a total of years in the team. I have worked my way up from the bottom with hard work and a commitment to quality, uncompromising integrity, fair pricing and customer satisfaction in every project I undertake, big or small. M.C.Butler is state licensed and insured.

By hand-picking our partners, upholding strict guidelines, constantly monitoring the quality of our craftsmanship and materials, and maintaining a hands-on approach, M.C. BUTLER CONSTRUCTION is able to ensure quality from the ground up.

"I believe that open, on-going and unhindered communication is pivotal to a successful project and a happy client. The end result is a home that both my clients and I can be proud of." If you are looking for a little more in a home than you have been seeing, come and visit some of my Finished homes and current project. You will immediately recognize the craftsmanship and thoughtful design put into each home.

Our success is built on the satisfaction of our customers ...

As a licensed Realtor with Mountain Place Realty of Blue Ridge, GA I can offer you experience as both Realtor and General Contractor. From helping you find the perfect lot for your mountain home design or helping you design the right home for the property you already own.

Matt Butler
Owner, M.C. Butler Construction, L.L.C.


SHOWCASE HOMES:
SATISFIED CUSTOMERS:
""
Gary & Christie Cooper
Proud Owners of Coopers Cabin

""
Andrew Mayfield
Basement Finish Project

""
Sam and Midge Marcum
Calgary, Alberta (Original hometowns of Knoxville TN and Wanda MN)
Proud Owners of Blue Horizon

Read more Testimonials